By: Heath Wood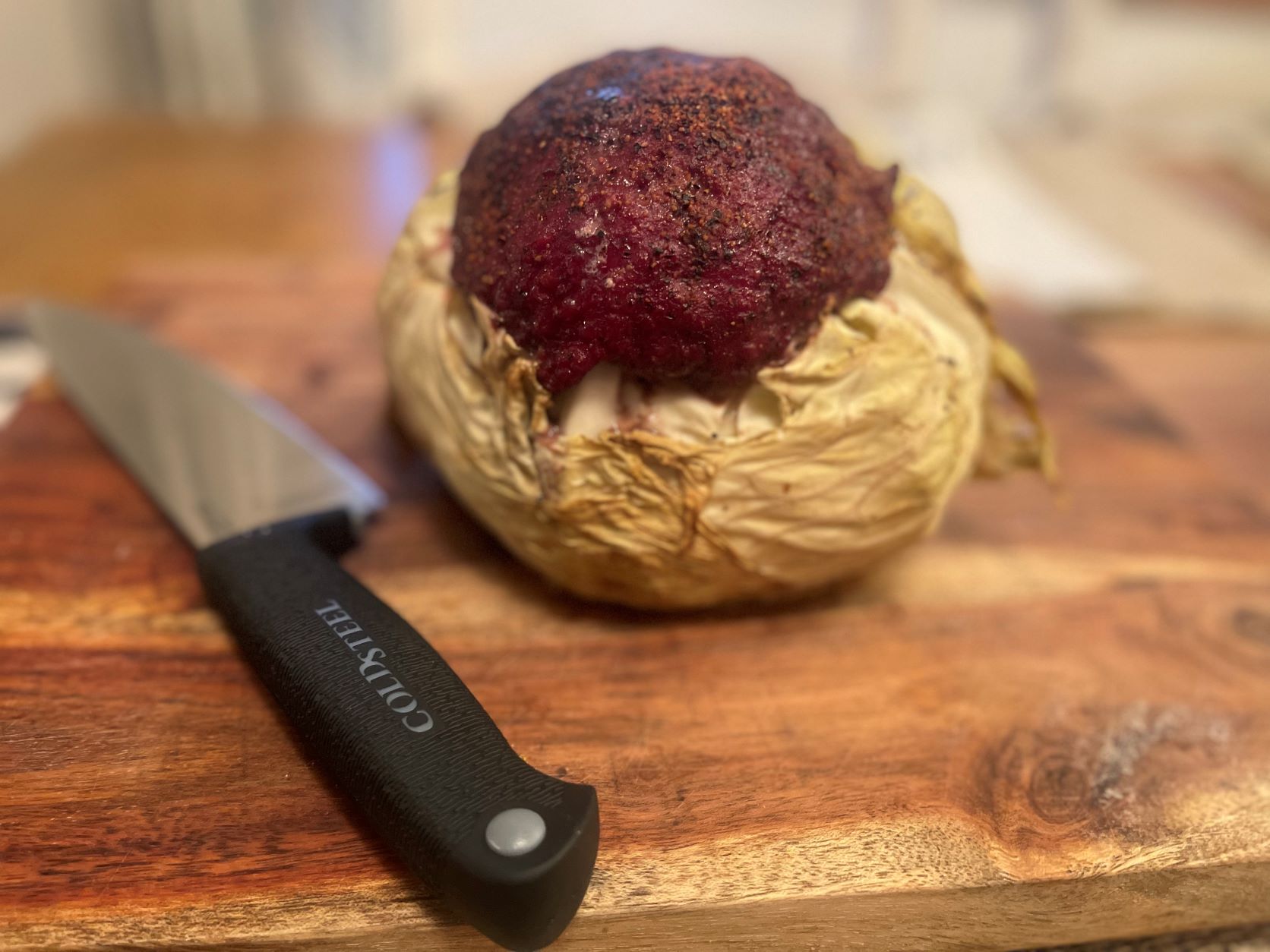 One of my all-time favorite foods is a dish that my wife's late grandmother made, cooked cabbage. To this day, I don't know what she did to make such an easy dish taste so good, yet without fail; it was delicious every time.
Cabbage is something that I love incorporating into my dishes when cooking. My wife has treated me with her version of cooked cabbage on multiple occasions in the past few years. She must have got her talent from her grandmother because it is also pretty tasty. About a year ago, I encountered someone taking a whole head of cabbage and cooking it on their pellet smoker. It looked amazing, and I knew I had to try it. However, I gave it a unique spin and added some great-tasting elk from the Mossy Oak Gamekeeper Butchery. Follow the recipe and steps below to make Elk Stuffed Cabbage on the smoker.
Ingredients:
1 large head of cabbage
1 pound of Gamekeeper Butchery Ground Elk
1 sweet onion
2 medium-sized jalapeños chopped (feel free to leave them out if a less spicy version is preferred)
2 teaspoons of salted butter
1 teaspoon of olive oil
1 garlic clove chopped
Salt and pepper to taste
How To Prepare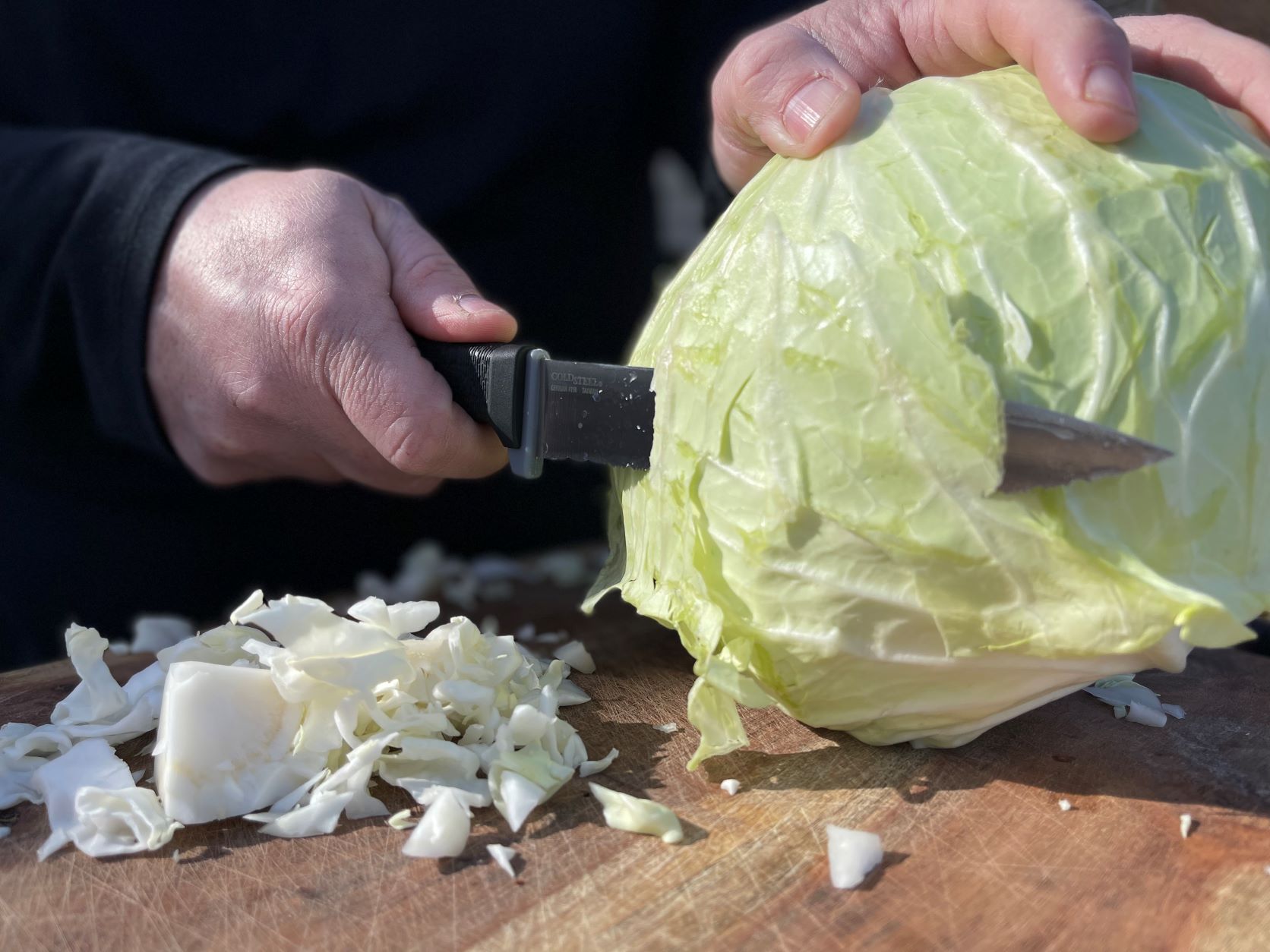 Step 1: Prepare the cabbage head by peeling off the outer leaves. I use the larger knife from my Cold Steel Knife Kitchen Set to core the center of the head of cabbage. Next, scoop out enough room to stuff in the ground elk.
Step 2: Mix 1 pound of ground elk with 2 teaspoons of Traeger Rub.
Step 3: With the Cold Steel Chopping Knife, cut the sweet onion and jalapeño into small pieces. Add onions and peppers in a bowl with ground elk and mix well with a bit of salt and pepper.
Step 4: Coat the inside of the cabbage head with a teaspoon of olive oil and one teaspoon of salted butter to help flavor the cabbage as it is cooking.
Step 5: Stuff the cabbage with ground elk, onions, and peppers and coat the entire outer surface of the cabbage and meat with Traeger Rub.
How To Cook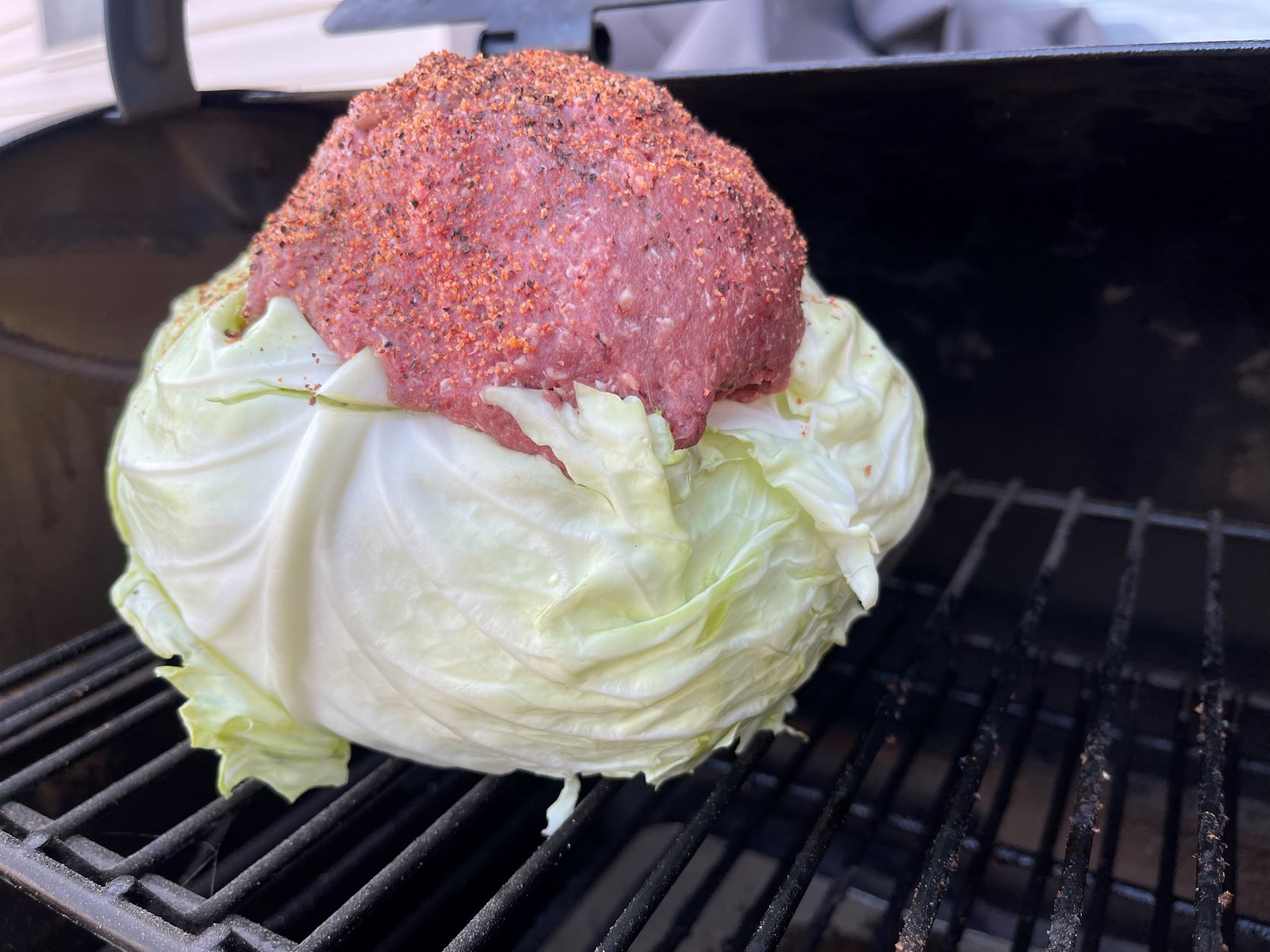 Step 1: Preheat the Traeger Grill to 225 degrees using hickory flavored pellets.
Step 2: Stand cabbage up on open grill grates. (With my Cold Steel knife, I sliced a small piece of the closed end of cabbage. This helps the cabbage stand up without tipping over while cooking.) Step 3: Cook for 1 hour uncovered. When cooking, I use the Traeger Grills Ironwood 885 with the excellent smoke feature engaged the entire hour.
Step 4: After one hour, wrap the entire head of cabbage in foil and put it back on the smoker at 225 degrees. Let it cook in foil for about 2 hours. Cooking times may vary depending on the size of the cabbage; cabbage is done when it turns very soft.
Step 4: When cabbage is soft, pull from the smoker and rest for five minutes.
Serve
Unwrap and remove from foil. Slice the cabbage into quarters with a large Cold Steel knife, and enjoy!
The Stuffed Elk Cabbage is a healthy meal with incredible wild game taste. Feel free to replace ground elk meat with ground venison, wild hog sausage, or other ground wild game. Add a bit of wood-fired smoke from the Traeger, and you have yourself the perfect dish for a family meal or to show off your cooking talents for your buddies while at your next hunting camp.